SMOOTHING  TREATMENT / TEXTURE MANAGEMENT TREATMENT
 this does not included trim or cut it should be add on
Before smoothing treatment/ last up to 5 months/ no formal dehyde
After smoothing treatment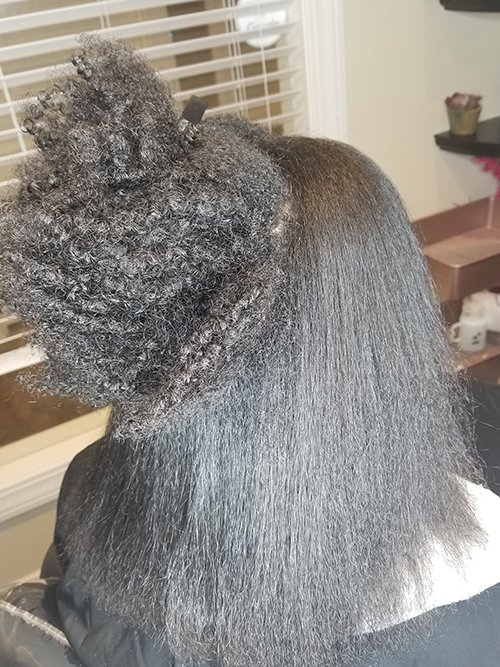 TAMING SMOOTHING TREATMENT
Restores & rebuilds the molecular structure of the hair, modify curl pattern up to 70% without harsh chemicals, Reduces styling time,reduces breakage & split ends , Seals in color & strengthens relaxers, cut down styling time+ healthy & manageable hair. It fortifies the hair with natural, rich moisturizers,vitamins & botanical plant extracts. Formaldehyde free this plant based smoothing treatment will transform your hair and give you a more manageable head of hair by reducing frizz.
SILKOUT COCKTAIL
Our restorative, rebalance treatment that rebuilds the bonds of your hair from the cortex out. last up to 8 weeks. leaving your hair strong, healthy.
SILKPRESS
Your hair is taking from a natural stage to a smooth, temporary straight look with our luxury treatment to rebalance et strenghten your hair. this last about two weeks or anytime water touches your hair it will revert.